Customers Who Viewed This Item Also Viewed
Product Description
If you already tried the ELLZ Original and want to buy in bulk, we created this value pack of CBD pre-rolls. Whether you're a wholesaler or retailer, these will make the perfect addition to your online store or will fit nicely on your counter or shelf in your physical storefront. Each one of the pouches in this pack holds two joints that contain one gram of CBD flower each.
It's organically-grown hemp flower from the U.S. Therefore, you won't have to worry about inhaling a toxic product, because these pre-rolls are free of pesticides, heavy metals, microbials, and mycotoxins. Also, the third-party labs that test for these contaminants also check the potency, including the CBD and THC levels. From these lab reports, you'll be able to see that there's less than 0.3% Delta-9-THC. And you can read the results of the contaminants testing.
It's easy to track down these reports. Simply hold your smartphone over the QR code located on the pouch and click on the link that pops up. Viola! You now have access to these lab testing reports and have all the information you could want at your fingertips.
As a CBD product that's fast-acting and can go wherever you go, these ELLZ Originals get you into a state of peace and complete relaxation, without any intoxicating effects.
Product Size
10-packs with 2 hemp flower pre-rolls in each pack. The CBD blunts have 1 gram of CBD flower in each one.
Suggested Use
Light the end of the CBD blunt and take a few hits. Pause for a few minutes, then continue to smoke if you want deeper, more relaxing effects.
Ingredients
CBD hemp flower and a natural flavored hemp wrap.
Note
Hemp is grown in the USA.
Recent Items Viewed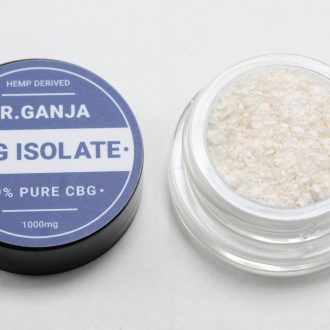 Cannabigerol (CBG) touts many of the same medical benefits as CBD, and then some. CBG even outperformed many other cannabinoids in scientific trials in antibacterial properties, appetite stimulating properties, and inflammatory characteristics! So if you haven't heard of CBG much yet, you will soon! This CBG isolate powder is the purest form of CBG and incredibly versatile. You can place some of the isolate powder under your tongue, smoke or dab it, make your own CBG oil, add it to skincare items, or even add it to your homemade edibles for enhanced effects.