Customers Who Viewed This Item Also Viewed
Product Description
Product Size
10 pack with 18 hemp cigarettes with 0.8 gram hemp flower in each pack.
Suggested Use
Light the end of the hemp cigarette and take a few puffs to start. Wait several minutes for the effects to settle in and then decide whether you'd like some more. For experienced CBD smokers, you may want to enjoy half of the joint or even more.
Ingredients
CBD hemp flower
Notes
Hemp grown in the USA
Recent Items Viewed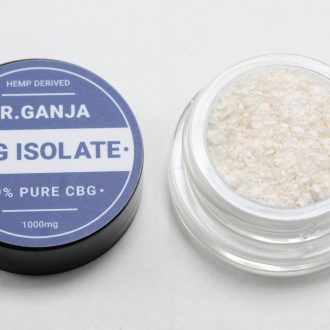 Cannabigerol (CBG) touts many of the same medical benefits as CBD, and then some. CBG even outperformed many other cannabinoids in scientific trials in antibacterial properties, appetite stimulating properties, and inflammatory characteristics! So if you haven't heard of CBG much yet, you will soon! This CBG isolate powder is the purest form of CBG and incredibly versatile. You can place some of the isolate powder under your tongue, smoke or dab it, make your own CBG oil, add it to skincare items, or even add it to your homemade edibles for enhanced effects.