Customers Who Viewed This Item Also Viewed
Product Description
CBD hemp trim from Sour Space Candy strain consists of trim, shake, small nugs and depending on the batch, a few seeds. Both hemp trim and shake can be used to make CBD oil concentrates or for cooking purposes; Seeds may grow if planted under the right conditions.
Sour Space Candy is a high beta-myrcene strain that typically yields high CBD concentrations.
Like every other Dr. Ganja item, this product is shipped discreetly and directly to you. Contains less than 0.3% Delta 9 THC, so you won't feel the intoxicating effects of THC while supplementing with CBD.
Product Size & Info
Dr.Ganja Sour Space Candy trim and shake is available in 1 pound weight increments.
Note
Grown in the USA
Technical Specs
Cannabinoid Profile
CBDA 16.7239%
CBD .4491%
CBGA .4454%
D9-THC - ND
THCA .5863%
Total Measured Cannabinoids 18.2048%
Recent Items Viewed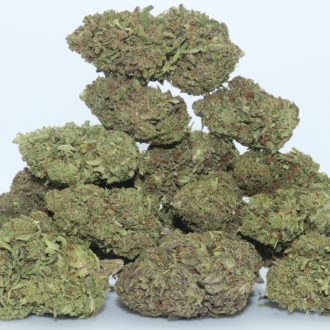 One of the highest-yielding CBD oil plants sold anywhere in the world, Dr.Ganja Hawaiian Haze Wholesale offers flavors and effects that are sure to please.