Customers Who Viewed This Item Also Viewed
Product Description
Very aromatic and pungent, it has a sour, fuel-like taste; the contribution of ERB transforms the flavor into something that can only be described as: sour candy from outer space!
This cannabidiol-rich hemp flower has been bred to retain its Sour Diesel characteristics with the added benefit of CBD, making it a nicely balanced hybrid that isn't too sativa or indica dominant. Sour Space Candy is a very potent hemp flower so novices beware!
Genetics
Sour Tsunami x ERB
Appearance
Dense clusters of orange pistils and tightly packed wintergreen leaves. The frost on these blows into the air when breaking them apart; these nugs are dense and full of trichromes (the crystals you see covering the plant).
Smell
It smells sour of course! In part to the fusion between the high levels of pinene and myrcene in this strain. Sour, lemony, earthy, and funky. Upon opening Sour Space Candy you'll instantly be hooked.
Taste
In a vaporizer, SSC tastes delicious… like a sour space apple with undertones of tropical fruit and musk. It's smooth on the exhale and pretty skunky. The flavor is almost as unique as its smell.
Effects
A very strong initial headrush that dissolves out into a stress-free, mellowed-out euphoria. It may be in part to the diverse cannabinoid profile, as SSC does have a decent amount of CBGA and THCA, but something about this Sour hits just right.
For more in-depth info and pictures, check out our Full Review Of The Product.
Packaging & Shipping
All hemp is double-wrapped and packed in airtight mylar bags. There is no smell or odor. All of the hemp flower we carry at Dr.Ganja is shipped quickly and discreetly.
Wondering if we can ship to you? Check out our shipping info.
Product Size & Info
Dr.Ganja wholesale Sour Space Candy CBD hemp flower is available in the following size variants 1 gram, 3.5 grams, 7 grams, 14 grams, 1 ounce, 8 ounce and pound size increments which is subject to change. It's tested at 14.860% CBDA and contains 0.3% Delta 9 THC or less.
Note
Grown in the USA.
Technical Specs
The lab reports can also be found in the images above.
Cannabinoid Profile
CBC .076%
CBDV .035%
CBD .619
CBG .035%
CBDA 14.860%
CBGA .235%
D9-THC .105%
THCA .0457%
Total Measured Cannabinoids 14.5086%
Top 3 Terpenes
β-Myrcene, β-Caryophyllene, α-Pinene
Terpene Profile
alpha-Bisabolol .0535%
beta-Caryophyllene .272%
alpha-Humulene .0631%
limonene .0595%
linalool .0399%
beta-Myrcene .745%
cis-beta-Ocimene .0948%
alpha-Pinene .161%
beta-Pinene .0711%
gamma-Terpinene .0214%
alpha-Terpineol .0309%
terpinolene .140%
Total Measured Terpenes 2.4%
Pesticides
No pesticides detected. We test all of our flower at Dr.Ganja to make sure what you're consuming is pure and safe. Check out the attached safety pesticide lab reports.
Microbials
This flower was tested for microbial impurities and yielded immaculate results, no microbial activity of any kind.
Mycotoxins
This flower was also tested for mycotoxins and all tests came back negative, none detected.
Heavy Metals
Dr.Ganja Sour Space Candy CBD flower was examined for heavy metals.
Recent Items Viewed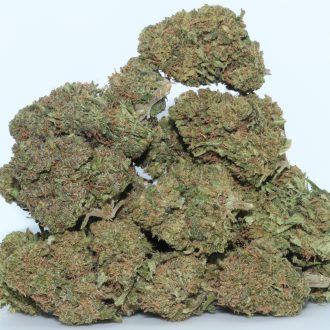 DrGanja Cherry Abacus wholesale is a dense and potent new hemp strain. The high levels of cannabinoids and terpenes such as myrcene make it a great choice for those looking for relief or those looking to unwind after a stressful day.