Customers Who Viewed This Item Also Viewed
Product Description
Hawaiian Haze is a well-known strain that is noted for it's high terpene and CBD content giving it a wonderful aroma and potency.
The Hawaiian CBD Hemp Trim and Shake you see here is composed of trim, shake, and depending on the batch, a few seeds. For the unaware, trim is composed of leaves that have been cut off during the growing process and shake is composed of stems, kief, some leaves, and partial buds. The occasional seed allows for growth if planted under the right conditions.
Due to the varied nature and price-friendly content this Trim and Shake option makes it ideal for those looking to branch out and create their own extracts, oils, edibles or for those who are looking to stock up on cheap CBD flower on a budget. Cheap in quantity but not quality, this Trim and Shake is still coming in at 17.3% CBDA.
Like every other Dr.Ganja item, this product is shipped discreetly and directly to you. Contains less than 0.3% Delta 9 THC, so you won't feel the intoxicating effects of THC while supplementing with CBD.
Product Size & Info
Dr.Ganja Hawaiian Haze trim and shake is available in 1 pound weight increments.
Note
Grown in the USA.
Technical Specs
Cannabinoid Profile
CBDA 17.2774%
CBGA .37%
CBD .4319%
CBGA .4180%
D9-THC - ND
THCA .6796%
Total Measured Cannabinoids 18.8068%
Recent Items Viewed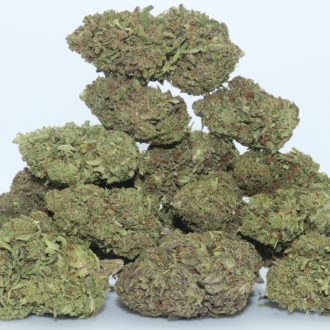 One of the highest-yielding CBD oil plants sold anywhere in the world, Dr.Ganja Hawaiian Haze Wholesale offers flavors and effects that are sure to please.