Customers Who Viewed This Item Also Viewed
Product Description
One of the original CBD flower strains, Elektra's genetics are solid as she always produces high levels of terpenes and cannabinoids. Typically used in the daytime, Elektra has been recommended as a mood enhancer and for those suffering from pain and inflammation.
This Elektra option is Trim and Shake, which means that it is comprised of leaves that have been sheared off during the growing process as well as stems, kief, sugar leaves, and partial buds. Some ounces will contain the occasional seed which allows for growth if planted under the right conditions. This multi-use product can be smoked, but it really shines when used for extracts, oils, edibles, and other concentrates.
Like every other Dr.Ganja item, this product is shipped discreetly and directly to you. Contains less than 0.3% Delta 9 THC, so you won't feel the intoxicating effects of THC while supplementing with CBD.
Product Size & Info
Dr.Ganja Elektra trim and shake is available in 1 pound weight increments.
Note
Grown in the USA
Technical Specs
Cannabinoid Profile
CBDA 12.8956%
CBD .2666%
CBGA .2651%
D9-THC - ND
THCA .4435%
Total Measured Cannabinoids 13.8709%
Recent Items Viewed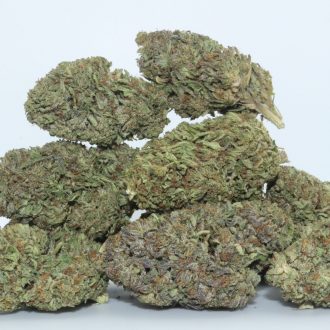 The Bubba Kush strain is known worldwide for its relaxing qualities. With beautiful pine and dark green hues and a deep earthy smell, this dense flower is a treat for all the senses.