Customers Who Viewed This Item Also Viewed
Product Description
This unflavored broad-spectrum CBD tincture has a low-medium strength potency of 16.7mg per 1ml of oil. The entire bottle has around 1,000mg of cannabidiol and trace amounts of CBC, CBN, and CBG. But there are non-detectable levels of THC.
Also, based on 3rd party lab testing results, this product has no pesticides, heavy metals, residual solvents, mycotoxins, or microbial contaminants. Moreover, the carrier oil, which helps transport the beneficial compounds to your bloodstream, is organic MCT oil. Not only is this a quick digesting oil, but it's also organic, which blends in well with the all-natural ingredient list.
Furthermore, the CBD oil is GMO-free, sugar-free, and contains no preservatives or artificial flavorings. Therefore, it's safe to consume sublingually, under your tongue, with your favorite beverage or snack, or mixed with a topical lotion or cream.
Product Size
60ml 1000mg CBD
Suggested Use
Use the dropper to measure out your dose. Start with half a dropper if you're new to CBD and more if you use CBD regularly.
Ingredients
Broad-spectrum hemp extract, organic MCT oil, and natural terpenes
Recent Items Viewed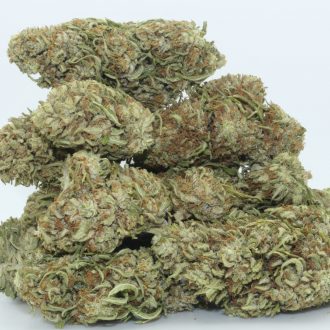 Brand spankin' new DrGanja wholesale CBG flower. Haven't heard of CBG? Many in the industry believe CBG's therapeutic benefit will surpass CBD once it becomes more well-known. CBG flower won't get you "high", but will make you feel relaxed and at ease.